Welcome to Paloma Artspace, a vibrant creative hub located in the heart of Budapest's downtown area. Housed in a historic building that boasts over 130 years of rich history, Paloma Artspace offers a unique and captivating experience for art enthusiasts and design aficionados alike.
The moment you step into the building, you'll be greeted by a stunning courtyard that sets the stage for an immersive artistic journey. Spanning the ground floor and first floor, you'll discover a collection of ten showrooms, each showcasing the incredible talents of over 50 Hungarian designers. From jewelry to clothing, leather goods to graphics and paintings, and even home decor items, Paloma Artspace presents a diverse range of creative expressions.
What truly sets Paloma Artspace apart is its commitment to fostering a personal connection between artists, designers, and visitors. Unlike traditional designer shops, here you have the opportunity to meet the creators themselves. Instead of encountering shop assistants, you'll interact directly with the talented individuals who have poured their passion and expertise into crafting these unique pieces. They are more than just salespeople; they are artists eager to share their creative process, discuss production techniques, and even take custom orders. Prepare to be captivated by their authentic answers to your questions, allowing you to gain a deeper understanding of their craft.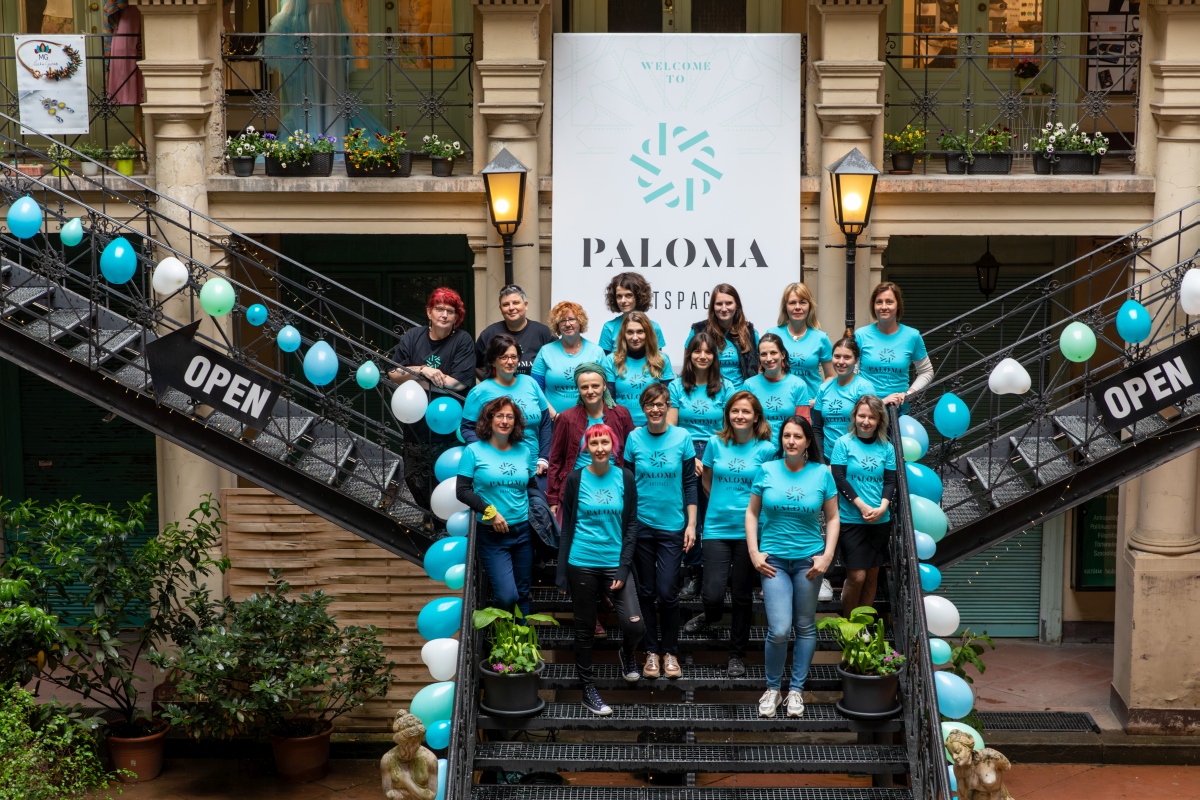 As you explore Paloma Artspace, take a moment to immerse yourself in the free photo exhibition that chronicles the last 150 years of the street and the building. Through a juxtaposition of old and new photographs, you'll witness the remarkable transformation of the cityscape over time. This exhibition offers a fascinating visual journey, showcasing the captivating evolution of Budapest right before your eyes.
Whether you're a passionate art collector, an avid supporter of local talent, or simply seeking an inspiring experience, Paloma Artspace is a must-visit destination. Embrace the opportunity to connect with Hungarian designers and artists, delve into their creative processes, and explore the rich history that surrounds this remarkable space. Paloma Artspace invites you to immerse yourself in a world where art, craftsmanship, and personal connections thrive.
Address: 1053 Budapest, Kossuth Lajos u. 14-16 (see on the map)
Opening hours: check here